Area Attractions
Outdoor Recreation!
Fort Niobrara National Wildlife Refuge- Fort Niobrara was originally founded in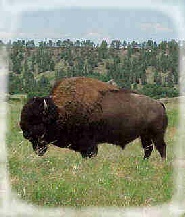 1879 as a re-supply fort in the then Indian Territories. It was operated until 1906 when it became a Calvary Remount Station. In 1912, by presidential proclamation, it became Ft. Niobrara National Wildlife Refuge. It encompasses 19,131 acres where visitors may view a variety of wildlife including; elk, buffalo, deer, prairie dogs, burrowing owls and many other bird species. A short hike will take you to Fort Falls Waterfall and a scenic overview of the Niobrara River.The viewing pasture, where you are welcome to drive though and see the wildlife up close, is open during daylight hours 7 days per week. A visitors center is open M-F 8:00AM - 4:30PM. Located: 3 mi. east of Valentine on Hwy. 12. (402) 376-3789
Valentine National Waterfowl Refuge- This refuge was founded in 1935 when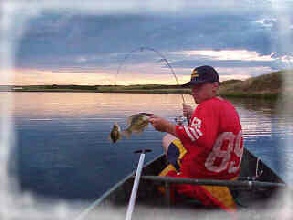 conservationists recognized the need to protect portions of the Nebraska Sandhills and it's associated wildlife species. The refuge totals 71,516 acres and includes over 30 sandhills lakes. The refuge is open year around during daylight hours. The refuge offers hunting, fishing, hiking and bird watching. The refuge lakes are known for their quality fishing for northern pike, bass and panfish. Many "Master Angler Award" entries have come from lakes located on the refuge. A total of 260 species of birds have been documented using the refuge. During waterfowl migrations up to 150,000 ducks use it's many lakes and marshes. Location: 30 mi. south of Valentine on Hwy. 83 and 16B. (402) 376-1889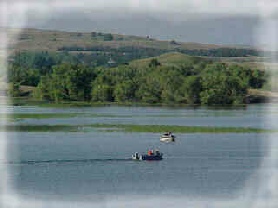 Merritt Reservoir- Seventy-three miles of shore offer primitive and modern campsites, picnic areas, and lighted boat ramps. Water sports, year-round fishing, and hunting in season are popular here. Merritt is noted for its excellent fishing for walleye, bass, catfish and panfish. Many "Master Angler Award" entries have come from this body of water. Location: 25 mi. southwest of Valentine on Hwy. 97 (403)376-3437
Smith Falls State Park- The park is popular for camping, hiking, canoeing, and nature study and as well boasts Nebraska's tallest waterfall (75 feet). Location: 15 mi. east of Valentine off Hwy.12. (402) 376-1306
The Cowboy Trail- Stretching more than 320 miiles along the northern edge of Nebraska, the Cowboy trail is the longest continuous hiking, biking and equ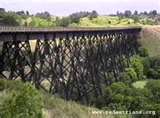 estrian trail in the United States. The trail was founded in 1994 as a result of cooperation between the Rails to Trails Conservancy, which purchased the rail corridor, and the Nebraska Game and Parks Commission, which manages the trail. In all 221 railroad bridges have been refurbished for foot traffic, complete with wooden decking and handrails. The largest and most impressive, which offers a spectacular view of the Niobrara River valley, is located just 5 miles south of Valentine. The trail runs through Valentine where there is a Trailhead Park, complete with windmill, small pond, covered pavillion and landscaping.
Snake River Falls- This is Nebraska's largest waterfall by volume (200 cubic feet per second). Experience the power and beauty of the Snake River Falls during a summer visit or during the winter,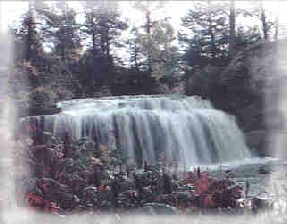 when ice and frost formations make it a virtual winter wonderland. The falls are privately owned and a small fee is charged for viewing. Location: 22 mi. southwest of Valentine on Hwy.97. (402) 376-3667
McKelvie National Forest- McKelvie encompasses 115,638 sprawling acres of Sandhills prairie with thousands of acres of man-planted conifer forest. Fishing, primitive camping, hiking and hunting in season are allowed. Location: 25 mi. southwest of Valentine or 12 mi. south of Nenzel. (402)823-4154
Places to Go, Things to See!
Rosebud Sioux Reservation- The heritage of the Native American Indian is on colorful display during summer celebrations held on the 1.3 million acre Rosebud Sioux Reservation located in South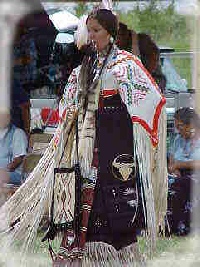 Dakota just 12 miles north of Valentine . Dancers from many tribes from throughout the Midwest gather to compete in dance contests called Pow Wows. Pow Wows are held in different communities throughout the reservation on most week-ends during the summer. Hand crafted Native American items are also on sale during these celebrations as well as at shops located in the communities. Hunting and fishing opportunites are also available on tribal lands.
Rosebud Casino- This popular gaming spot offers slot machines, black jack, poker, bingo, restaurant, cultural shows and entertainment including many headline performers. The casino is open 24 hours, seven days a week. Location: 9 mi. north of Valentine on Hwy. 83 (605)378-3800
Arthur Bowring Sandhills Ranch State Historical Park- The Arthur Bowring Sandhills Ranch State Historical Park is the state's first and only living history ranch. Upon the death of former U.S. Senator Eve Bowring in 1985, the ranch was donated to the Nebraska Game and Parks foundation. This living-history ranch includes a working cattle ranch, sod house, the Eve Bowring Visitors Center and the Bowring home. The Eve Bowring Vistor Center chronicles the history of the Bowring's political careers, area homesteaders, cattle ranching and Sandhills nature. Location: 3 mi. north and east of Merriman (402) 684-3428
Cherry County Historical Museum- Artifacts from area Sioux tribes, Fort Niobrara, homesteaders, cattlemen and town builders are preserved here. The museum is open 1 - 5 PM Thursday - Saturday from June through the day after Labor Day or by appointment. Location: Main Street and Hwy. 20 Valentine (402) 376-2015
Centennial Hall- Built in 1897, Centennial Hall is the oldest standing high school building in Nebraska. It houses a heritage museum. The facility is open Thursday - Saturday from the last Saturday in May through September or by appointment. Location: 3rd and Macomb, Valentine (402) 376-2418
Sandhills Museum- This privately owned collection includes Native American artifacts, antique autos, guns, musical instruments, household antiques, and a moonshine still. Call for appointment. Location: W. Hwy. 20 Valentine (402) 376-3293